Breadcrumbed goujons of fish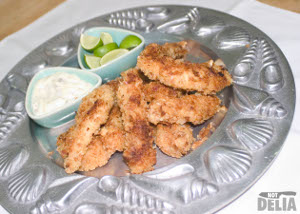 This isn't a recipe as such, just an idea for an easy party snack.
Slice your fillets of white fish into goujons (fingers). Then dip into seasoned flour, egg wash and bread crumbs. Deep fry in hot oil.
I served mine with tartar sauce and lime wedges. You can also make fish fingers in batter if you prefer.