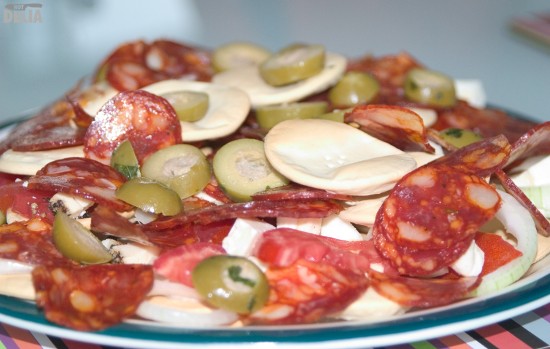 Here's a really attractive idea for party snacks. They're quick and easy to make, and tasty – a perfect plate of nibbles for handing round. The ones in the picture have local Gozitan produce – salami, stuffed olives, cheese, and a Maltese cracker-type of biscuit called galletti. Leave out the salami for a vegetarian version.
Simply arrange the snacks in layers on the plate. You can prepare them in advance so you don't need to be faffing about with food when the guests arrive.
You can adapt this idea to use whatever is available where you live. Have a look in your local deli counter and see what you can come up with. Please write in with your ideas!