SORTED – spaghetti carbonara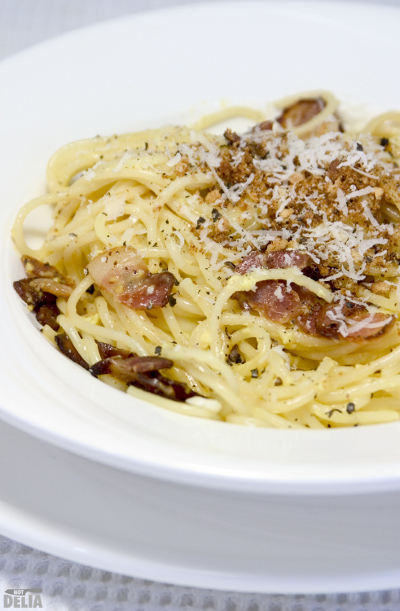 I really like the SORTED style of cooking, so when I wanted to make a spaghetti carbonara recently I wondered what they might have to say on the subject. As I guessed, they keep things nice and easy. This is really quick to make too. Here's their recipe.
You can see my efforts in the photo on the right. Serve it immediately and don't let it overcook. Remember there's egg yolks in it, so even the slightest amount of overcooking will result in scrambled eggs with pasta.