King Cole Orange Pekoe Tea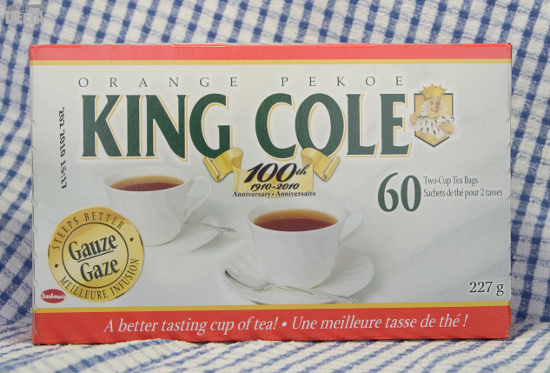 This box of King Cole tea bags arrived as a gift from a friend in Canada. This is a really top-notch blend of tea with a full-bodied taste. On the box it says, "We believe our King Cole is the highest quality tea available. If you do not agree, return the unused portion for a full refund." They were also keen to promote their use of gauze tea bags for better infusion. However, I saw from their website that they've gone back to using perforated paper because they can't source the gauze any more. Pity, but at least the blend of tea is still the same.
King Cole is produced by a family company in Canada. They celebrated their 100th anniversary in 2010. You can read more about them on their website.