Quick and Easy Banana Bread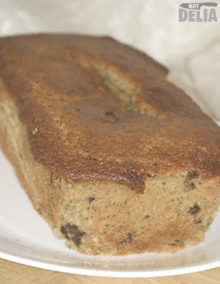 I had some bananas which were somewhat over-ripe, so the obvious thing to do was to make banana bread.
I didn't really find any recipe I fancied in any of my books but a quick look on the Internet led to one which looked pretty good on the What I Ate Today website; it's an adaptation of a Nigella Lawson recipe. I quite like Nigella's food, but given that I only own one of her books, Feast, I could hardly count myself as a big fan.
(Here's a link to the original Nigella recipe…
…and another to the adapted version.)
I pretty much followed Nigella's version, but took on board the idea of adding roughly chopped macadamia nuts, as was suggested in the adapted recipe.
The result was pretty good – nice moist banana bread with good texture and flavour. I'd definitely make this again. You can see the pictures of my first attempt on this page.