Fuji – Japanese fast food in Thailand
There are several branches of this family-owned Japanese fast food chain dotted around in major Thai cities and resorts. (The family in question is the Tanaka family; they hold 70% of the shares and also have a chain in Japan called Bangkok Kitchen, offering Thai fast food.)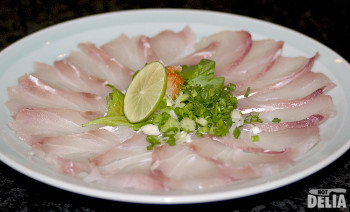 We've been there so often, I can hardly believe I've never mentioned it on Not Delia before. It's inexpensive, it's clean, the food is good quality (mostly) and the staff are always friendly and helpful. We go back time after time, so we must think the place is pretty good. (They've been in business since the early 1980s, so clearly we're not the only ones!)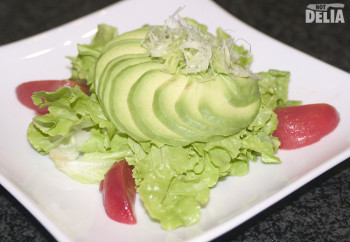 If you live near to one of their branches, they also offer delivery and take away options. If we're hungry whilst out shopping this is the place we usually head for, so if you're in Thailand and see a Fuji branch, why not give it a try?
Their menu includes all the usual favourites: sushi, sashimi, tempura, bento sets, nori rolls. The lot! They're quite innovative too as they have special menus sometimes. And then it looks as though some of the more popular "specials" end up on the more permanent menu.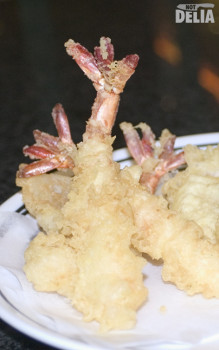 We've had a couple of disappointments (just a couple, over several years) about their avocados being less than perfect (the avocado salad pictured above is a favourite of mine – it comes with a gravy-boat of delicious sesame dressing). But that's a small thing considering how many feasts we've had there, and after all it is a fast food place.
Overall rating: I think it probably deserves 4 out of 5 (on a good day, and most days are good). But that is in its fast food niche, and because it's good value for money – it's not fine dining by any means.