Bashed Neeps – the real thing
Neeps are traditionally served with haggis and champit tatties to complete the trio of foodstuffs served at a traditional Burns Night supper, along with a dram of whisky, of course.  They're also known as swede and rutabaga in other parts of the world.
Bashed neeps are easy to make – nothing could be simpler. Peel it, chop it, boil it, drain it, add plenty of butter and freshly ground black pepper, mash it, and serve.
In previous years abroad sometimes it was too difficult for us to find neeps or they were prohibitively expensive even if they could be found. I came up with a substitute by using pumpkin. It was good, but it wasn't the real thing. So this year for Burns Night I bit the bullet and forked out about five quid for a wee neep.  Gyad sakes! We feed 'em tae the kye at hame.
After spending such a lot on a small root vegetable, I decided to make the most of it and photographed it at every stage of the process.  Though I say it myself, the result was magnificent!  There again, after not having real neeps for way more than a decade it was a luxurious and exotic treat. Oh, and the taste and smell were delicious. Never again will I mess about with substitutes if there's any way to avoid it. Without further ado, here are my photos of the wonderful wee neep.
The whole neep – ready for action! As I said above, first we peel it…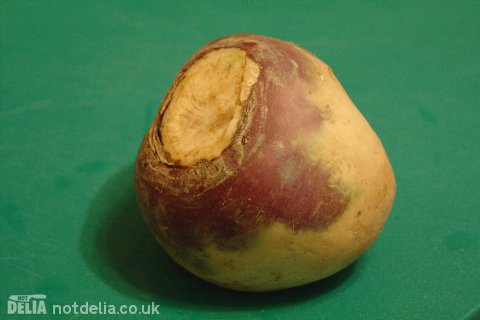 …then we chop it…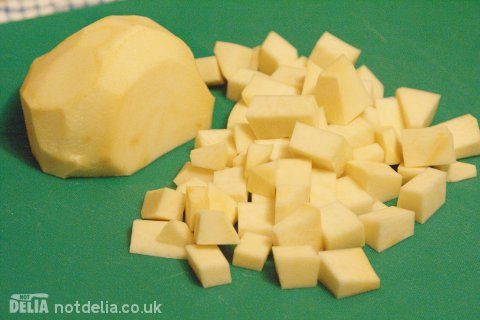 …then we boil it…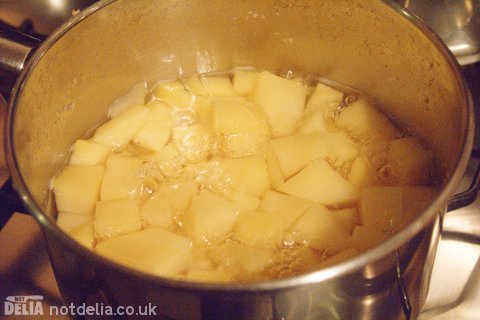 …then we drain it…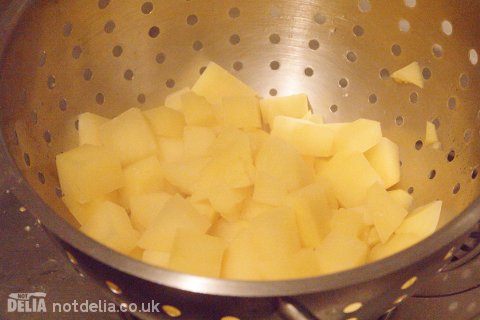 …then we put it back in the pan and add butter and pepper…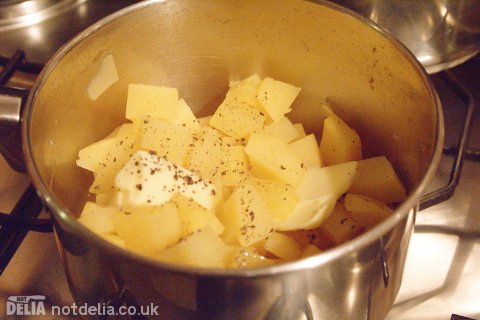 …and mash it. Easy!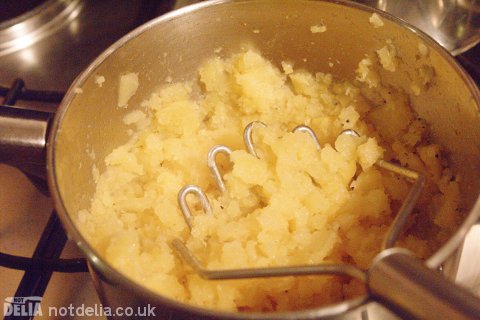 If you're planning on celebrating Burns Night this year and can't get hold of a haggis, you can try my delicious vegetarian haggis recipe. Most of the ingredients are reasonably easy to come by wherever you are.