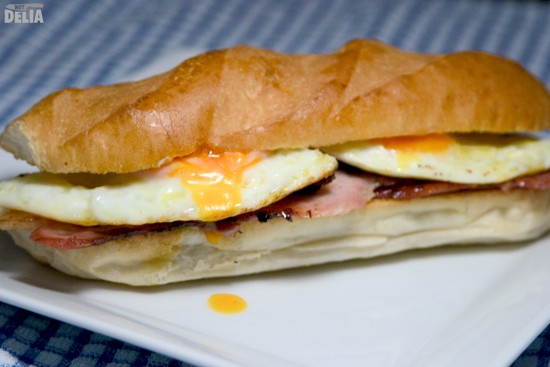 What could be nicer than a bacon buttie?  Answer – a bacon and egg sarnie!
This is very quick and easy to make.  It's quite filling too.  Get some suitable bread – I used a sub type of baguette – fry the eggs and fry the bacon.  (I used loin bacon – it's what we call back bacon in the UK.) Split the roll and butter it. Bung in the bacon and top with the eggs.  Eat immediately.
I'm not going to tell you how to fry eggs, because I'm assuming you know how to do that. But if someone asks, I guess I'll have a go.  Crikey, we had enough trouble with my piece on how to boil an egg.