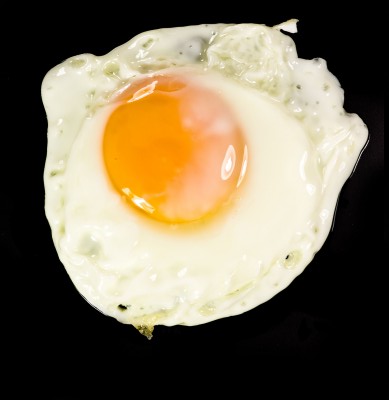 It's easy.  Put the egg in a medium-hot frying pan and fry it in butter or oil.  Yep, that's all you have to do.  It's usually easier to crack the egg into a small bowl or dish first before putting it in the pan.
It's amazing how much some people have to say about the simple process of frying an egg. Mrs Smith has a whole page on the subject. And there's an eight-step process outlined on wikiHow.
Next in this series of articles we can look at how to make a cup of tea and toast some bread to go with your fried eggs.
Please comment!