That Little Wine Bar, George Town, Penang
I'm feeling rather pleased with myself as I've found another fantastic haven for the gourmet in Malaysia. You may remember that I discovered the Albion restaurant in KL.  And now I've found a wonderful place in Penang too!  Enter… That Little Wine Bar.
When in Penang we usually default to Sarkies Corner at the E&O. Yeah, of course we've tried the hawker stalls. We've tried nasi goreng and chicken satay. We've tried several of the restaurants at Upper Jalan Penang, Lebu Chulia, and Lebu Leith. Yawn. Can someone please explain to me why Penang is renowned for its food? Compared to Bangkok, for example, with its amazing variety of wonderful food in so many cuisines, sorry, I find the Penang food scene rather dull. But That Little Wine Bar is the perfect place to revive a jaded palate.
It's owned and run by Louise, front of house, and Chef Tommes. Between them they offer a complete culinary delight of food and wine in an incredibly comfortable and relaxing environment. We immediately seemed to hit it off, and very quickly felt as though we were with friends. As well as being a terrific chef (probably the best food we've ever had in Penang), Tommes is a witty and interesting raconteur. We swapped anecdotes about cheffy things and, boy, what a treat to be in his company.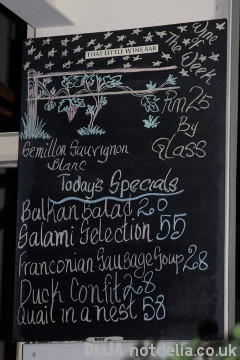 Louise was great company too and we had some interesting discussions about wine. She reckoned that Chardonnay would make a comeback. Remembering all those over-oaked Australian and Californian horrors, I was sceptical to say the least. She said, "Try this,"  and it would have been churlish to refuse free wine, so I suppose I had to go along with it. 😉 Wow! That was good, I think that Chardonnay will make a comeback. (It was an Austrian Preisinger.) That lady knows her stuff when it comes to wine.
Anyway, this is supposed to be a restaurant review, not a heap of waffle about what a brilliant time we had in what's reputed to be one of Penang's top restaurants (but it's my blog so I can say what I like)… so, on with something about the food.
The food was absolutely delicious, with wonderful ingredients perfectly cooked. Have a look at their menu (PDF file) to see what's on offer. They also have "specials" listed on a blackboard. And you can check out their extensive wine list (PDF file) too.
Here's a selection of the photos I took of the lovely food we had to eat.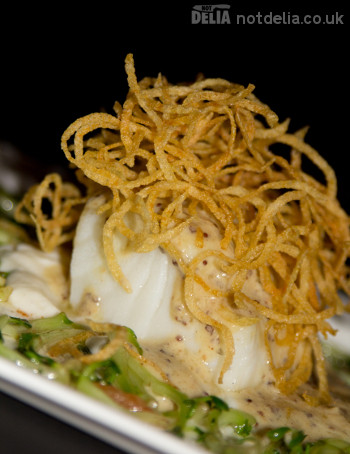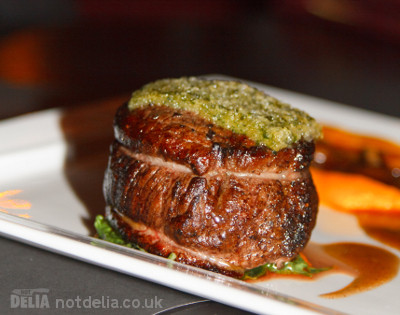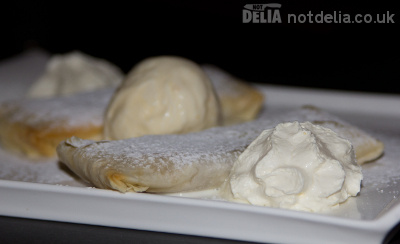 For a full restaurant review you can see the special feature I wrote for A Luxury Travel Blog (ALTB). When I'm wearing my ALTB hat I very rarely tell people about the Not Delia blog, but in this case I just couldn't help it. I wouldn't want ND's readers to miss out on hearing about this fabulous place.
Another thing I particularly liked was that their kitchen is on full view to diners (if you choose to go and look). There are no nasties lurking behind the scenes.  I love when places are confident enough to let you see behind the scenes.  Also, I'm a very nosy person and always wanting to see more than what's on the surface.
Here's a photo of the friendly staff.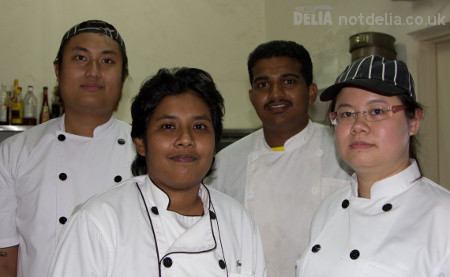 To sum it up, next time we're in Penang this will be our first port of call for great food and wine and a great night out.  Give it a try! Very highly recommended!