Sorry, eating chocolate is not exercise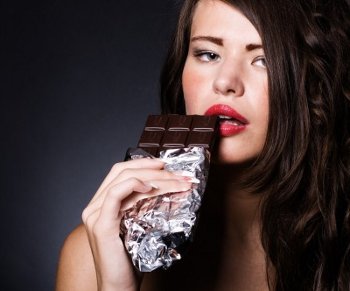 Sorry to be the bearer of bad news if you believe what you read in the newspapers. There is no evidence to suggest that eating dark chocolate is as good as exercise for humans. Hope that didn't spoil your day.
A report was released recently which concerned a study of 25 one-year-old mice. The mice were found to have improved energy levels after being fed epicatechin, a naturally-occurring chemical found in dark chocolate. It was a scholarly study and the conclusions did not suggest that eating chocolate was a substitute for exercise in humans. The report was published, after peer review, in The Journal of Physiology.
Presumably it must have been a slow news day as several of the sillier British newspapers pounced on this exciting "news" and published stories to suggest that the health benefits of eating dark chocolate are as good as exercising. Here's a small selection, from the Daily Telegraph, the Daily Mirror and the Daily Mail. At least the Smellygraph and the Heil illustrated their nonsense with pictures of dark chocolate, but the Mirror couldn't even get that simple fact right and illustrated theirs with a picture of what clearly looked like milk chocolate.
It seems the NHS was concerned about this and wrote an article entitled "Eating chocolate is not exercise", refuting the claims made by the newspapers and describing their stories as an over-reaction to the scientific report.
So don't throw away your exercise bike or gym membership yet. Even so, a little of what you fancy does you good, so check out what we have here on Not Delia in our chocolate fest this month.