Great news for US-based home brewers and vintners (and cheesemakers…)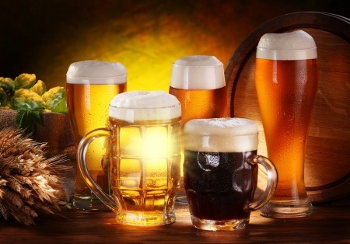 Home brewing and winemaking is great fun – and like any hobby, the deeper you get into it, the more pleasure you get out of it. It's a money saver, too; it doesn't take long to recoup the outlay on your equipment, and then you're drinking duty-free beer. And it's one of the few areas where I'd say it's actually worth spending time tweaking recipes – you can spend many happy hours sampling and comparing the results!
If you're based in the US, Midwest Supplies have a fantastic range of everything you'll ever need as a home brewer. They stock a whole swathe of starter packs and easy-to-brew kits, with everything from amber ales down to wheat beers! But they also carry a whole range of proper ingredients for the advanced brewer: malts, leaf hops, liquid and dry yeasts, adjuncts and additives. They've even got malt extracts and partial mash kits for those who are making the transition from kits to more hands-on brewing. And if you're bewildered by the sheer breadth of choice, they have a Kit of the Month club, offering you an easy romp through the world of ale (and, optionally, lager) for less than $30 a month.
If wine's your thing, Midwest Supplies have all the ingredients you would want for that, too, including lots of varietal grape juice concentrates.
They can also supply you with all the equipment you'll ever need, from a basic plastic fermenting bin to a 55-gallon brew kettle or an 80-litre stainless steel wine press!
Not sure what you're doing? Don't worry! There's loads of guidance and FAQs on their website, including a Beginner's Guide to walk you through the basic equipment you'll need. And if that's not enough, you can learn more and exchange tips, tricks and recipes with a friendly, like-minded community on Midwest Supplies' free discussion forum.
If you get bored with beer or wine (yes, I find it hard to imagine such a state of mind too!), why not branch out into roasting your own coffee, or making cheese or yoghurt? They've got all the supplies for those things as well!
Midwest Supplies deliver throughout the US from their base in Minneapolis, although Alaska and Hawaii take a little longer than the contiguous 48 states. (Unfortunately they don't deliver internationally, or to PO Boxes.)
Don't miss out on Midwest Supplies' fantastic range!