Five great bacon sandwiches
Hungry? Looking for a meal in minutes? Sandwiches are a great quick and easy way to make something tasty and filling. Here are some that we've featured before on Not Delia.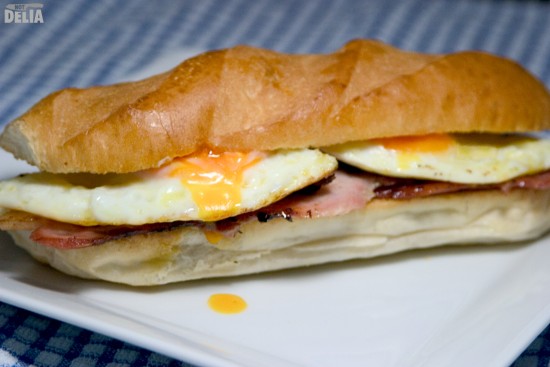 This one is quick, easy and delicious. And filling too. Have it for breakfast as a great start to the day, or have it any time to quickly satisfy any hunger pangs.
This one requires a little bit more effort, but it's worth it. Basically you're just putting a Caesar salad between two slices of bread. It's a variation on a BLT (see below).
Bacon, Lettuce, Tomato (BLT)
This is another easy one to make.  As the description suggests, all you need is bacon, lettuce, tomato and some sliced bread. We haven't yet listed a BLT on Not Delia but you can visit Taste.com.au for a deluxe BLT recipe. Notice they include avocado in theirs but you can just miss out the avocado if you want to.
This is very quick and easy, assuming you know how to boil an egg. And it's quite filling too so it really is a meal in minutes.
I guess most people would use chicken but if you have any roast turkey left over from Christmas or other celebration, such as Thanksgiving, then this is a tasty way to make something delicious with the meat you didn't use on the day. It makes a change from turkey curry anyway!
So there you have it. If you're hungry and you like bacon then why not try one of our sandwich ideas above?