Davidstow Cornish cheddar cheeses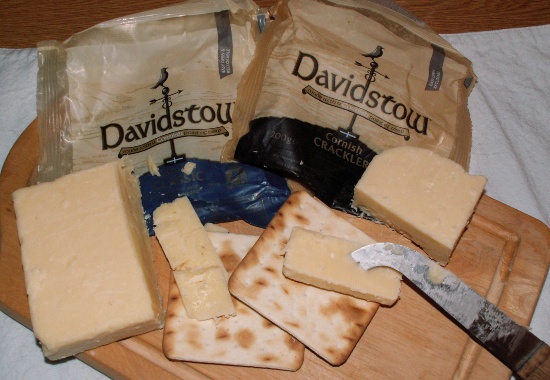 Many thanks to Holly for sending two Davidstow Cheddars for Not Delia to sample.
The Cornish Crackler is a firm, mature cheddar. It is quite strong, with a lingering after-taste. Trying it with a variety of biscuits, the best combination is the Crackler with a plain cracker and a decent red wine. Very acceptable on the cheese board to conclude a meal.
The Cornish Classic seems younger. It is described as extra creamy, and it is perhaps a medium cheddar. Fine if you don't like your cheddar too strong. It does make a good cheese sauce. Not Delia enjoyed this one more in cheese dishes than "neat".
Without blowing our socks off, these cheddars are better than the average supermarket offerings, so if you can find them, check them out.