Concept Cafe, Marsaxlokk, Malta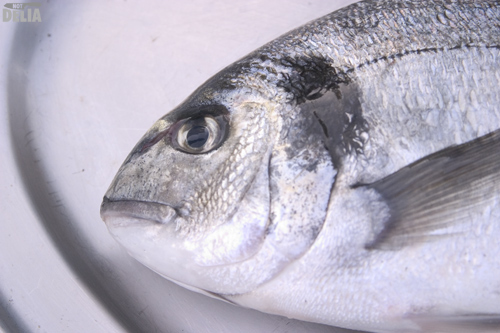 We spotted a nice looking restaurant in Marsaxlokk, on Xatt Is-Sajjieda (the seafront). What first attracted my attention was that I'd noticed a ramp into the place, although they also had outside seating, which we chose. (I've been temporarily stuck in a wheelchair since I lost a fight with a very hard stone floor.) This cafe was part of the Southport Villa and Gardens hotel, and looked quite appealing. We parked while Mr ND went to investigate.
There was an older guy on hand who was very helpful and friendly and assured Mr ND that there wouldn't be any problems with the wheelchair. Just park beside the restaurant to offload me, and then go and park properly across the road. There was nothing to worry about. Sure enough, as soon as I'd hopped into my wheelchair the man whisked me up the step onto the pavement – although there is a dropped kerb a few yards down the road where access would be easier – and into the outside seating area of the restaurant. He was as strong as an ox. (I wish I'd got the man's name but he went off duty very soon after we arrived.) He also had a lovely personality, so much so that he was able to sell us what we didn't really want, but we'll get to that later.
The main thing on offer in the evenings at the Concept Cafe appeared to be fish platters. The daytime menu with much more variety seemed to stop at 5pm. We were happy enough to have fish, but we'd hoped to choose our own accompanying dishes – maybe a platter of cheese and olives or something – but it was not to be.
I like to choose my own fish, and I spotted a chiller display cabinet inside, so I had myself wheeled over to choose. I was quite happy to see they had a relatively small selection of very fresh looking fish on display. I chose a gorgeous-looking silver bream, despite the pushy dark-haired woman trying to make me choose the red snapper. We can get red snapper any time at home so I didn't want it, preferring instead to have something less easily available for us.
The man appeared again and I said that I'd like to take a photo of the fish we'd chosen before it was cooked. That wouldn't be any problem either (nothing was any problem for this guy), he would put our fish onto a platter and I could photograph it at my leisure back at our table. Sure enough, that was done. But… it wasn't our fish. It was the red snapper again. I said that I was quite happy to take its photo but that wasn't the fish we'd ordered. Meanwhile the dark-haired woman (there was also a blonde waitress who was very pleasant) kept harassing us about ordering a fish platter. And, by the way, one fish wouldn't be enough for us, we should have two.
I was starting to get a bit fed up of her and eventually asked her, "Is there some kind of hurry, or can we just relax and take things a bit more slowly?" To our relief she went off. The restaurant wasn't at all busy so it's not as though the staff were rushed or anything. Then the man came back. We explained that we'd been given the red snapper rather than the bream which we'd asked for. No problem again. The snapper was returned to the chiller cabinet and the bream was brought for its portrait session. The guy was joking all the time, and suggested that since I liked the bream so much then I should give it a name. I said its name was George and so we had George for dinner, in a Hannibal Lecter sort of way.
There didn't seem to be much option on the menu other than to have a platter with your choice of fish, some local seafood, fries, and a salad. So we let the man talk us into that. It just seemed to be the easiest option. George was then whisked off to be cooked.
Meanwhile, we were brought a nice little starter snack – bruschetta with tomato, garlic and (Gozitan?) capers. It was very pleasant and passed the time while we waited for George to reappear.
George was every bit as tasty as we'd hoped for, truly fresh and delicious. The fries were good, and the salad was OK I suppose. The coleslaw had a sort of fermented taste about it. The bream was accompanied on the platter by some local seafood, which was a bit mediocre really. The mussels were OK as were the razor clams and the other clams. The prawns tasted very sweet and fresh but our enjoyment of them was spoiled because they hadn't been cleaned properly. I don't like having to remove the intestinal thread from a cooked prawn. It's amazing how often even top restaurants don't clean prawns properly.
All in all it was a good enough meal, and it wasn't their fault that there was an annoying proselytising man in a van with a loudspeaker just down the road, blasting out hymns and what we could only assume were sermons of some kind.
The bill for our fish platter, fries, and salad plus a couple of beers and soft drinks came to €39.60.
It was nice enough but I wouldn't race back there. At least the fish was very good so I'll rate the place 3 out of 5.
Wheelchair access was fairly easy, just one step up to the pavement from the road and a ramp to take you indoors. The disabled persons' toilet was out of action but the ordinary toilets were wide enough for wheelchair access.