Chilli chocolate – is it just a fashion fad?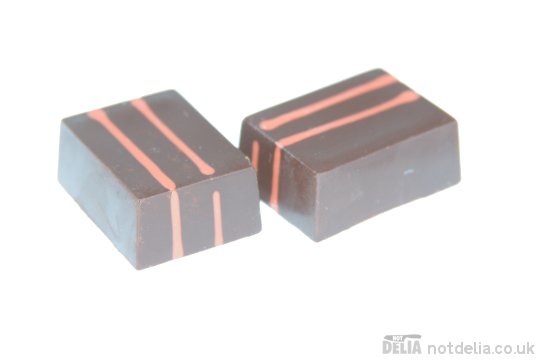 It's not uncommon to see chilli chocolate on offer these days. Of course I had to try some to see what all the fuss was about, so we included a couple of chilli chocolates in the gift box we bought for ourselves in The Shop in Phnom Penh.
Mr ND says he "sort of liked it", and quite honestly I wasn't very keen on it at all. The chocolate itself was good but I thought that the flavour was spoiled by the heat of the chilli. I mean, what's the point? Some foods go beautifully together – think Parma ham and sweet melon, or cheese and black grapes. But the chocolate and chilli just didn't work for me. I doubt if I'll buy it again.
You don't have to look far on the internet to find people talking about chilli and chocolate together, but it just seems like a fashion fad to me. Walkers also tested the chilli chocolate flavour for its crisps – along with other amazing new flavours such as Cajun squirrel. I think that kinda sums it up.