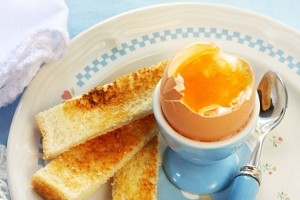 I'm not an admirer of the Daily Mail, but a friend sent me a link to this story about boiled eggs now being sold in British supermarkets.
Daily Mail: Too busy to boil an egg? Now supermarkets are selling them ready-to-eat
Apparently Delia Smith's How to Cook book highlighted the fact that much of the population can't even boil an egg.  Enter The Happy Egg Company, who are now supplying boiled eggs to selected supermarkets in the UK.  And by the way, you don't even have to know how to peel a boiled egg.  The eggs are peeled by a machine before being checked and sorted by hand.
I was going to include a link to the Happy Egg Company, but after waiting an age for it to load, I gave up in disgust and clucked away.